Spleenlab the AI-based VISIONAIRY® Perception onboard software company, and DroneUp, a leading autonomous drone delivery provider, have announced testing of new precise landing technology.
Initial testing consists of the Safe Precise Landing Software, which is an important building block for safe and autonomous delivery and landing by drone. This collaboration started approximately one year ago and has included onsite testing and integration into the DroneUp fleet.
"Spleenlab's software is incredibly promising for our efforts to increase automation while maintaining our high degree of safety standards," said John Vernon, CTO of DroneUp. "We're thrilled to be testing this technology today while we plan for the future of drone delivery."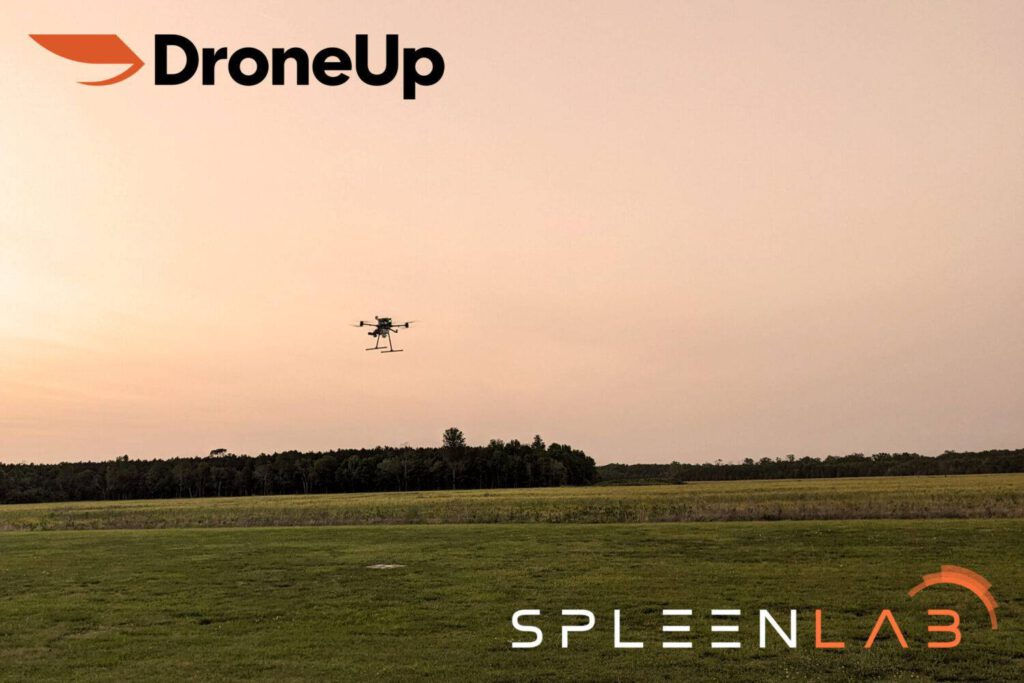 During the practical flight tests, various safety scenarios were run through. The so-called "Vertical Clearance" function was tested during package delivery and the landing process. The unique safety approach of Spleenlab's VISIONAIRY® Software makes it an irreplaceable tool in the process of operator free drone delivery. The modular approach involves different sensors such as camera and LiDAR to check whether there are static or dynamic objects in the landing or descending area of the package. If the area is clear, the package to be delivered can then be roped down.
From a height of approximately 100 feet, package rappelling and additionally Safe Precise Landing were tested. Initial integration testing was successful and the partners are continuing the evaluation of the system.
In particular, it was shown that the onboard performance of Spleenlab's VISIONAIRY® Safe Precise Landing software is straightforward and resource-efficient, ultimately ensuring a trouble-free and stable delivery operation by drone.
It was also vividly demonstrated that the advanced AI algorithms enable highly precise and fully automated landing through permanent real-time calculations of sensor data. The software could be applied to all payloads and drones and therefore can be used for universal applications. The VISIONAIRY® software suite also includes Detect & Avoid, GPS-Denied (SLAM), Collision Avoidance and many more that are planned to be successively included to the Drone Up Fleet.
Together with Droneup, Spleenlab is pleased to set a major milestone for the future of fully automated drone delivery and to ensure that in the future customers will reliably receive their ordered goods directly to their homes within the shortest possible time.

About DroneUp
DroneUp is a drone flight services provider with drone delivery and drone technology solutions focused on the future of drone services, providing intelligent access to airspace, automation innovation, streamlined process management, operational efficiency, and a commitment to safety.
For more information: https://www.droneup.com